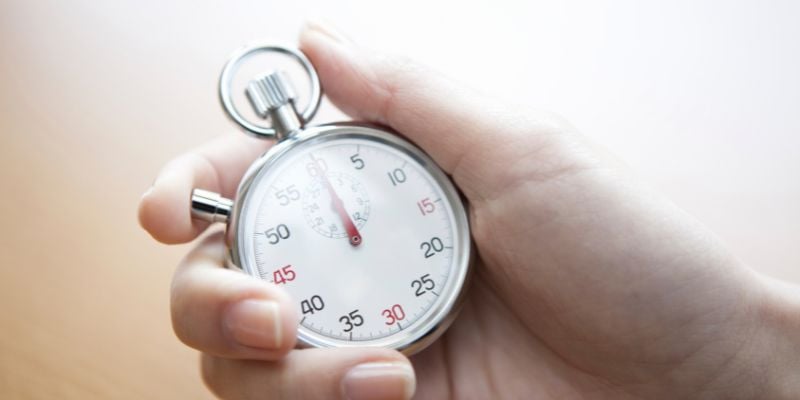 What is domain age checking?
Why does it matter and why would you check to find out if a website is acting its domain age or hiding its shoe size?

We've all been lured in by websites that create an impression of a mega-company that's rocking the world.

Then do a little background clicking and something doesn't quite add up. You realise you're dealing with a smokescreen and what looks like a rock solid company isn't much more than a university project.
The business you are looking at is still in short pants and something's not right mama.
Domain age checking is simple and useful; the results can help underpin significant business decisions. It's easy to get accurate results about the age of domains using a domain age checker tool.
Real use case of a domain age checker in action to stop fraud
At Email Hippo we see our share of start-up wannabe companies in the email validation business.

Two years ago, a domain popped up that we traced back to Tangiers, Africa. The people behind the domain tried to create the impression online that they were agents for us by copying our branding and linking to our site without our permission. To our eyes, it wasn't a great job, but some people were fooled by the distinct brand colours and a mash-up of our eye catching logo. We spotted the domain from our link checking, an internal blacklist alert and when we received a strange support query that made no sense to us.

The domain was the shop-front for sneaky fraudsters phishing. They were trying to harvest email addresses, by taking payment in advance for processing email address lists that would never be validated. They were just taking money and stealing email data and credit card details for reselling.

We reported them to their domain registrar and did what we could to cut off their oxygen and get them shut them down quickly, but in the meantime, who knows how many people they stole from?


A quick domain age check helped show them for what they were.
The domain had only been registered for a few months. The website was straight out of Google's sandbox and had zero presence. Yet the site content said it had been validating emails for almost 10 years. Alarm bells would have been ringing loud and clear to anyone who checked the domain age.

Domain age checking is a simple way for people to look a bit closer at who they are dealing with.

The National Cyber Security Centre (NCSC) a government agency in the UK takes down 100,000's of these phishing websites, and domain age and temporary email address detection have helped their technical director avoid a high-profile, personal spear-fishing attack. *


Security policy checks should include domain age
If the people who got duped into uploading their lists had a data security policy check that included viewing the domain age of their new supplier, they would probably have been suspicious and wouldn't have been fooled into uploading precious data and card details.

A simple test on a domain age checker would have prevented data loss and credit card breaches. Nobody knows the impact of the subsequent fraud committed with the stolen data and credit cards. But doves cried.

*Source The serious side of pranking.
Check domain age Easily with Email Hippo
Our ASSESS service checks the age of every domain and considers the risk accordingly. Get started today with a free trial!