Tap into the power of our services with quick, self-serve list checking.
Use CORE to add value to your data. When you know the good and bad email addresses on your list you will save time, improve marketing results and reduce bounced emails.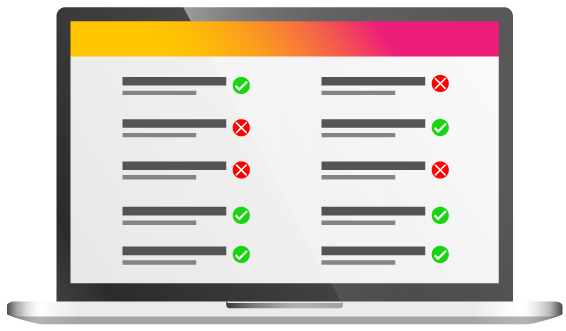 Who is it for?
Anyone needing to check and clean lists of up to 500,000* email addresses. You don't need to be a technical whizz. If you can cut and paste or upload a .csv file you can use CORE. And if you need any help, use our 24/7 support.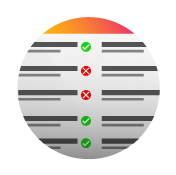 What does it do?
CORE identifies email addresses in your data, checks them, keeps your data in the right order and gives clear results. It gives you all the information you need to make the most of your emails.
How do I use it?
Upload a .csv file containing email addresses to your dashboard. CORE counts the unique emails, then you choose how to pay and you're done. You get an email when your results are ready. It's easy.
*More than 500,000 email addresses on your list? That's no problem, just contact us to arrange a safe and secure encrypted transfer.