Ecommerce and email verification
Email addresses are the key to selling online, where you can't see customers for real. Email checking helps you stay in touch with good customers and spot potential fraudsters. It's important to check email addresses quickly, so your customers don't experience a delay. Checking email addresses improves user experience, as accidental typos are spotted and corrected at an early stage before the confirmation email disappears into the ether. Improve your user experience, keep your data clean and protect your business when you validate email addresses.
Our product choices for selling online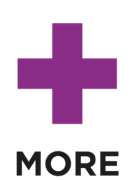 MORE can help with these issues:

Flying under the radar with Email Hippo
Directline Flights is a UK based, flight-only travel agency, providing a value-added interface between airlines and travellers.
As the no-frills airlines pay no commission, Directline Flights charges a service
View Case Study
Free trial sign up
Try our service for free. Register today for 15 free email validations. No credit card details needed to create your account.