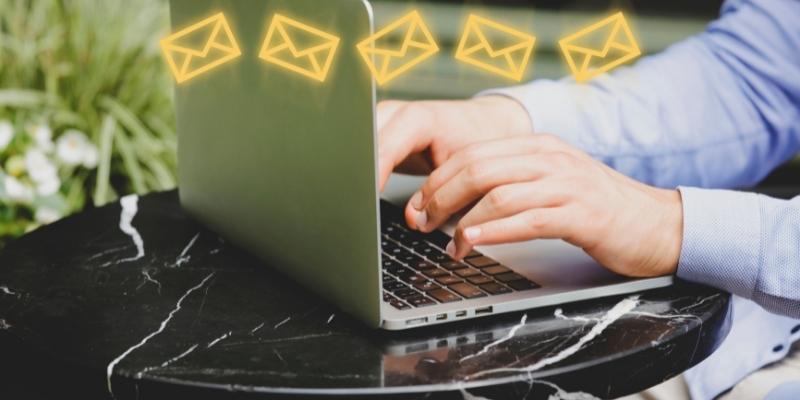 The fundamental basis for any effective email marketing campaign is having a valid list of recipients. After all, if your targets aren't receiving your communications, then you're basically throwing your resources away each time you send out a new message.
In this regard, email verification is a key component of a successful strategy. Let's discuss what this process involves, and 10 of the top email verification best practices that you should consider implementing today.
Sign up and explore our services with a free trial.
What is email verification?
Email verification is also referred to as "email validation." It's the process of verifying whether email addresses in your database are currently active, inactive, or fake.
Email verification not only allows you to get the biggest "bang for your buck" with each email marketing campaign; it also helps you to gain a more accurate picture of how your campaign performs. In addition, successful email verification procedures will help you to reduce your hard and soft bounce rates.
10 email verification best practices
Follow up with a verification email. This is common practice throughout the online world. Companies often send new subscribers a verification email to finalize their account setup. Consider building this into your normal process, if you haven't done so already.
Clean all email addresses at their point of collection. This could include lead magnets and other contact capture forms.
Scrub your legacy database. Email addresses that were valid and active 5, 10, or 15 years ago may not be active today. It's important to scrub any "legacy" addresses from your database as soon as possible.
Become adept at detecting "spam traps" and mapping them to specific entry points. Many consumers have "spam-trap" email addresses designed to serve as a catch-all for communications they don't really want. Look for ways to identify such "spam traps;" and if they're linked to a specific entry point along your typical buyer's journey, then you may want to adjust your messaging or content strategy.
Invest in continuous monitoring of your database. The larger your database is, the more critical it is to keep it under constant "surveillance" for any issues that could impact your deliverability

.

Identify email addresses that belong to frequent spam complainers. If certain consumers are receiving your messages, but make it clear that they just view them as spam, then it may be best to scrub them from your list.
Implement a process to correct typos in email addresses. The change of just one character in an email address can result in an undeliverable message. Explore software options that will automatically identify typos and correct them.
Determine how to handle role-based email addresses. This decision will depend on the nature of your business, and your specific marketing goals. Role-based email addresses may include addresses with a work domain instead of a personal one.
Make sure that your email verification service is making good on its promise. If you're using a vendor to scrub and clean your mailing database, make sure that they guarantee clean addresses are 100% deliverable - and don't be afraid to call them out if they're falling short of expectations.
If you'd like to learn more about the importance of email verification, and how to successfully implement it in your business, download our helpful guide today. It will discuss why fake email sign-ups are such a problem for companies, and how email address intelligence can make a major difference in marketing strategy and ROI moving forward.
Email Hippo's services can help you with many of the points highlighted above including validating email addresses at point of collection, cleansing your data, identifying spam traps and temporary email addresses, identifying role email addresses and maintaining the quality of your data over time.