This article will help you prevent chargebacks. It describes seven steps to take to help reduce the impact of chargebacks on your business. Each step is covered in more detail and there are links to organisations for further reading.
There is no magic bullet to stopping all chargebacks, but with some simple steps and an awareness about how fraudsters work, you can reduce the number of chargebacks you face.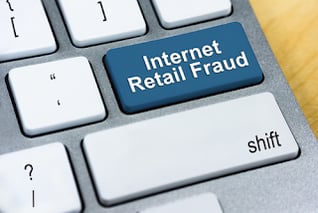 How to minimise chargebacks in seven steps
Step 1. Publish clear, thorough terms of service on your site, with multiple routes for readers to view them
Step 2. Make situation-sensitive terms visible at relevant points in the customer buying journey
Step 3. Transact through a secure gateway and ensure your company and merchant account names match
Step 4. Avoid counting down a time window for your customer to make decisions and enter details
Step 5. Make sure your product descriptions and goods / services match. Don't oversell or create unrealistic customer expectations.
Step 6. Be clear and consistent with delivery terms, especially 3rd party may sign and signature required.
Step 7. Remember the customer is always right but sometimes they're not - validate email addresses at point of entry to reduce fraudulent transactions
A closer look at the steps above
Steps 1 + 2
Make sure you tell customers what to expect when they buy from you, how your returns policy works and what they can expect when they enter into an online contract with you. Don't fall into the trap of believing that between trading laws, credit card payment laws, your bank and your merchant that you will be covered and everything is simple. It isn't. Online trading laws are generally consumer-focused, so if there is a grey area the benefit of the doubt, or the letter of the law, will generally be with the consumer.
It isn't enough to publish your terms and sit back. Stay up to date with changing terms and be aware that if you sell out of your country or state, you need to meet the legal requirements of the territory you are selling to. Don't go international without checking the law.
A common chargeback cause is buyers claiming they have not received goods, so as an example, if you are thrilled to be trading internationally, don't rely on your customer to provide a collection agent. If paperwork is never filed or goes missing, you will have no proof that any goods were shipped.
Your terms need to be clear, legally robust and visible. When dealing with chargebacks there are three benefits to publishing your policies;
a. It is illegal in the US, UK and EU not to publish your terms; no terms = no sympathy or room for manoeuvre when you get chargebacks!
b. You need to be able to show that you have acted properly and that the customer was aware of your policies when they purchased from you. For example, during checkout, make sure the shipping terms are visible and a selection has to be made between, say, free delivery in up to weeks, or special delivery for next day.
c. Fraudsters will sometimes target companies that haven't published terms. This will be because it is easier to complain where terms aren't given, or because a lack of terms suggests that a company is a soft target...a bit naive, soft around the edges, inexperienced and more likely to rollover.
And in any case, publishing your terms is an opportunity to make your site really easy to use and understand. You can use your terms to help gain trust, which will you help get more sales.
Step 3
Trading securely online will help prevent chargebacks as it will help reduce fraud. Transact through a secure gateway, via a proper merchant. Make sure your trading name and your company name are the same as people may see your details on their credit card bill and not be able to remember buying from you, so they might think they have been the victim of fraud. Don't accept payment and credit card details by email. It may seem friendly and easy and you might think customers will like it but you are opening your door to chargebacks. Trading securely is another way of showing that you are robust. You're puffing out your chest and letting fraudsters know you have your wits about you. You might want to sign up to an SSL verification service (Symantec runs one) where your site is checked and badged as "secure" every day. It's like having a guard dog on the door.
Step 4
A "countdown to buy" process is sometimes used on ticketing and travel sites, where a concert ticket or holiday last minute offer is available on a first-come, first-served basis. it's also used on some service-selling sites, like insurance, where a quote has a limited lifespan.
Countdowns have been getting bad press in Europe lately, as they force a customer to read and understand terms under pressure. There are times when the volume of terms and conditions and the complex content creates a situation where it is impossible for an "average" shopper to have read and understood terms within the given timeframe; this is chargeback breeding ground. Occasionally there are also added and implied terms that are hidden within the general terms - phew. It's no wonder that consumers who make chargeback claims on sites with countdown policies are likely to be supported by their credit card issuer when they claim.
Step 5
Genuine customers want to be happy, so you will avoid chargebacks if you avoid disappointing them. Product descriptions, especially dimensions, should be accurate. Better to give a lot of detail online than to deal with chargebacks when customers feel they have been mis-sold.
Step 6
Clarity with delivery terms can prevent customers saying they did not receive goods. Flexible delivery terms are customer-friendly, but you need to stay on the ball if you have a high correlation of chargebacks when you offer flexible delivery. Allowing goods to be signed for by a 3rd party, delivered to a neighbour or placed in a garden shed may not be worth the effort. Make sure the terms between you and your carrier are very clear and responsibility for chargebacks lies with them if your terms have not been met.
Step 7
Accept the fact that some chargebacks are from fraudsters. They buy online, receive delivery of content or goods and then claim a chargeback. Taking steps to prevent fraudsters buying from you will help decrease your chargebacks. You can do this by checking email address at the point of entry. This means if they use an email address that is a fraud "tell" you can block their order. Our research has shown us that fraudsters tend to use disposable email addresses. In instances where we have stopped disposable email addresses being entered on our system, we have reduced chargebacks by over 99%. Stopping bad email addresses being entered requires an API for email validation; our More product does this.